Rest your legs or just get a break from the surfing in Cabarete. Go diving...
Interested in a co-working space in Cabarete. A place to spend some time as a...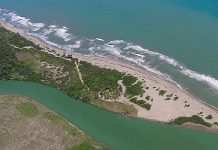 Cabarete will be getting it's tech-incubator project, Silicon Cabarete where tech-companies will have the infrastructure...
Founded in 2007 by Wisconsin native and University of Wisconsin graduate Michelle Rahn, Cabarete Language...
A beach of white coral sand slightly covered with coconut palms and a backdrop of...